Every week you could study a free course online.
We will publish a new part to learn in more foreign languages.
Please visit our website weekly if you want to learn a language for FREE.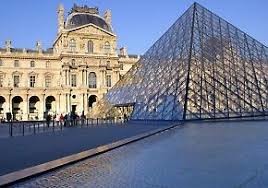 1) Quel est votre nom complet?
Mon nom complet est John Ford
2) D'où venez-vous?
Je viens d'Angleterre
3) Où habitez-vous?
j'habite à Londres
4) Quelle est votre adresse?
Mon adresse est la rue Saint Juliens.
5) Quel âge avez-vous?
j'ai 40 ans
6) Quel est votre travail?
je suis un enseignant
7) Êtes-vous marié?
Non, je ne suis pas marie.
Oui.
8) Avez-vous un petit ami ou une petite amie?
Oui
Non
9) Quelle est votre adresse e-mail?
C'est Johnford@gmail.com
10) Avez-vous une adresse skype?
Oui, C'est Johnford.
Non, je ne l'ai pas.